Interior Painting in Hillsboro, Oregon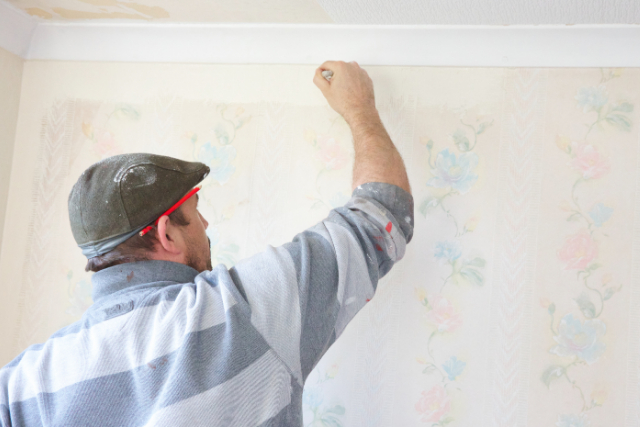 Top rated painters for the inside of your home
We have decades of experience in painting projects big and small that bring you the home interior of your dreams. Our skilled experts know how to design walls for maximum beauty and complete enhancement.
Our superior painting methods help make the areas in your house look bigger, brighter and extremely elegant. If you are unsure about hiring professional painters, your budget, or have other issues preventing you from making the decision, contact us at your convenience for more information. We are available to answer your questions.
We welcome you to schedule an at-home appointment for a free estimate without any hassle or obligation. During our visit, we will discuss your desires, style, tastes, and budget. You may or may not choose us to do the work after we talk you through the process of revamping your interior features. That is okay.
Our residential painting company in Hillsboro serves all areas of the city plus other nearby suburbs west of Portland, Oregon. That includes Aloha, Tigard, North Plains, Forest Grove, Beaverton, Holbrook and beyond.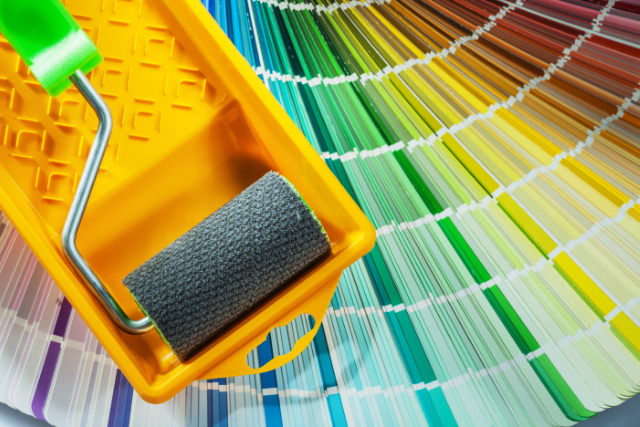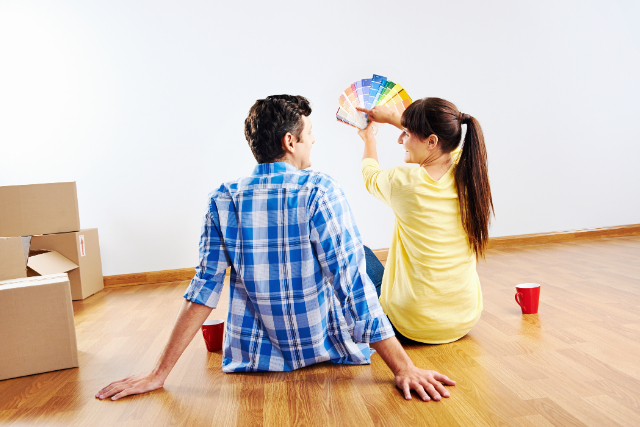 Why paint in the interior of your home?
Your home is one of the greatest investments you can make in a lifetime. It is where you may raise a family, enjoy special moments, find comfort, and spend most of your free time. You want to keep it beautiful, bright, and inviting. Painting inside can help do that.
You may choose to remodel one of the rooms, your kitchen cabinets, or the entire house. For instance, if you are expecting a baby, a new coat of paint is often a must. The following other reasons a new paint job is necessary:
You may choose to apply paint to change the aesthetics of an area. Perhaps it was your daughter's room that you're planning to use for guests after she moves out for college or work.
If you are trying to find a roommate, you would likely want to paint over the old and shabby walls to portray a welcoming atmosphere. The same applies if it is your goal to attract tenants for your rental apartment.
If you plan to sell the property, repainting and restyling your home will almost certainly increase its value and appeal to potential buyers.
If you are relocating into a new home, you likely want to remodel certain spaces according to your style. Add a coat of paint is an effective way to do so for both in the interior and exterior.
Choose our professional painting services
When you hire us, you receive a detailed consultation from our expert interior paint specialists. Our guidance will help you in selecting the colors that match your home, taste, and design best.
We do much more than apply paint to walls. We flawlessly remove existing paint, scrape off dry flakes, repair unevenness in walls, and apply coating before painting begins.
Depending on the type of paint you chose for your project, we do multiple coats to ensure the color resists fading and remains vibrant and rich for many years to come.
If you are on the hunt for qualified painters to freshen up your residential property in Hillsboro, OR, please consider our local, family-owned company for both your interior and exterior painting needs. We are fully licensed and insured professional service you can trust to do a job that is done on time and lives up to your standards.